Dolphin T top Extention Kit
Extend your current pro2/pro3 t top shade by +60%
1" strong stainless frame
Quick install with 4 clamps
60" wide x 47" long canopy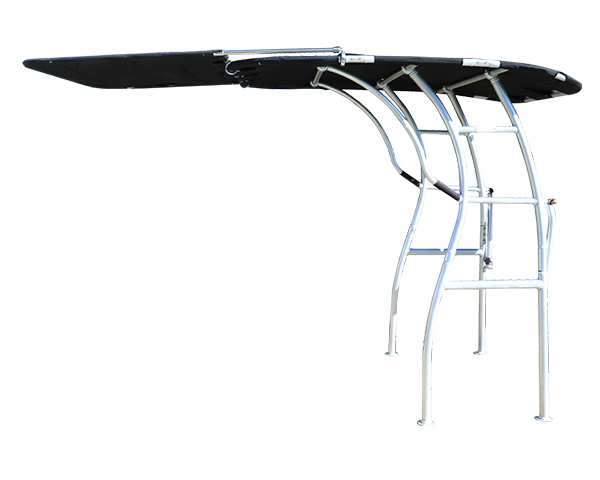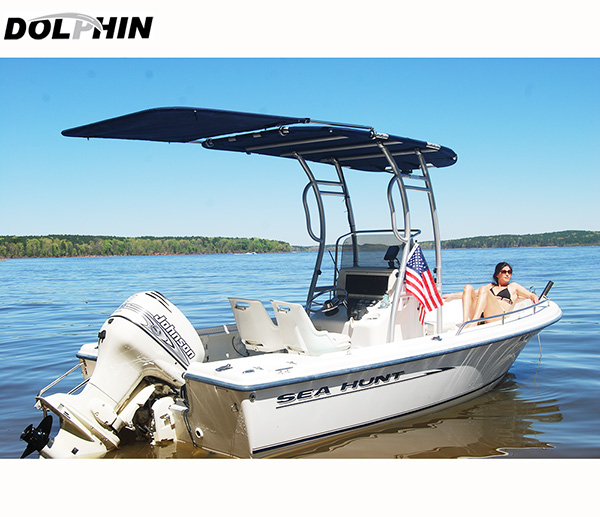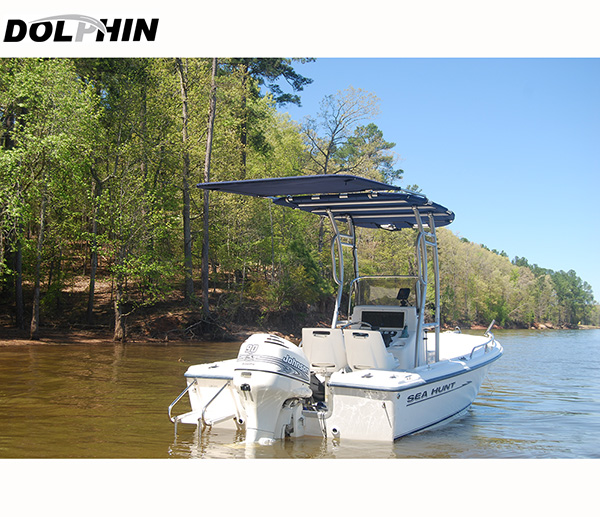 The stainless frame can be assembled quickly with spring pin design.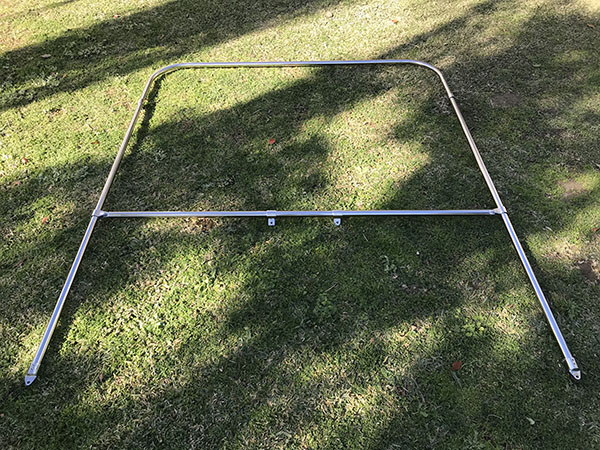 You can wear the canopy quickly on frame with zipper. There is a U shaped hole in canopy which is designed for those who have 5 rod holder on their t top.
After installing the extension kit, you can cover the hole with supplied counter piece.