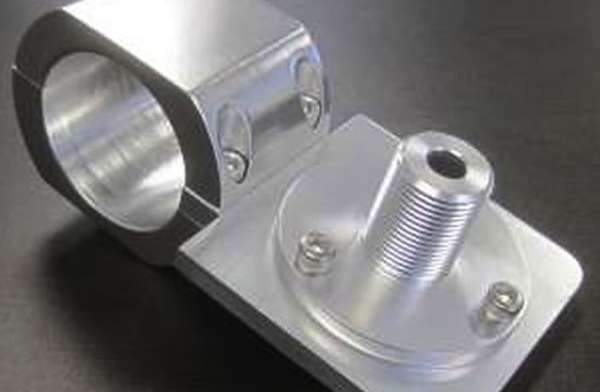 Our T Top bracket for accessories. The t top bracket is easy to clamp to you dolphin T-Top or other hardtop, tower, radar arch, rail or any structure made from 2 inch, 1.75inch pipe. We CNC machine the t top bracket from 6061 aluminum and smooth polished with a clear anodized for protection. The dolphin t top bracket has a threaded attachment for you standard Antenna for easy permanent attachment. However you can remove this threaded attachment and use the flat area platform to attach other accessories for example lights.
We use the best quality raws materials and professional craftsmanship to create awesome products.Our reputation of quality products and excellent service is backed by a LIFETIME WARRANTY for peace of mind
The T Top bracket materials
We use 6061 aircraft aluminium CNC machined for the t top bracket clamp and flat platform. We smooth polish and anodise it for easy care and protection. All our hardware is 316 stainless steel bolts for secure holds, strength and durability in the harsh marine environment. High Quality materials for pure performance twin rod holders for your t tops.
T Top clamp size
The clamp size is 2 inch, we supply a rubber insert for 1.5inch size tubing. The rubber insert will protect your Dolphin t top frame from scratching and will provide a secure fitment for you t top accessory bracket.