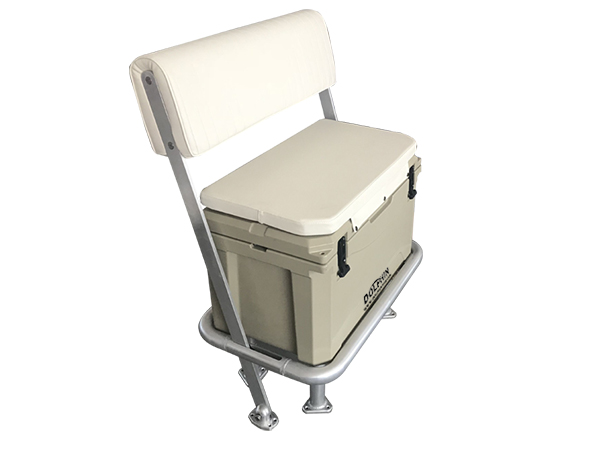 Step1: Using spares as shown in below drawing to assemble the base frame.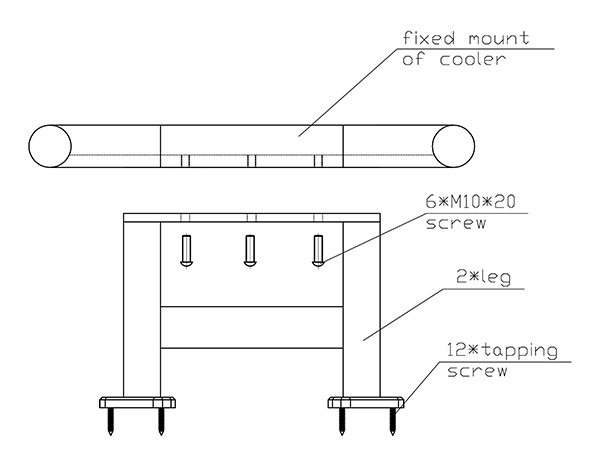 Step2: Install the base frame to boat. Position the base frame on the deck, we recommend to install it 15in-20in back from the center console, put the cooler on the base frame and confirm the final position you prefer. Once you confirm the position, fix the 4 mounts with supplied self-tapping screws.
Tips: Starting each hole with your drill in reverse to prevent spider cracking of the gel coat finish.
Warning: If you are unfamiliar with your boat's construction, please consult your boat supplier before drilling holes.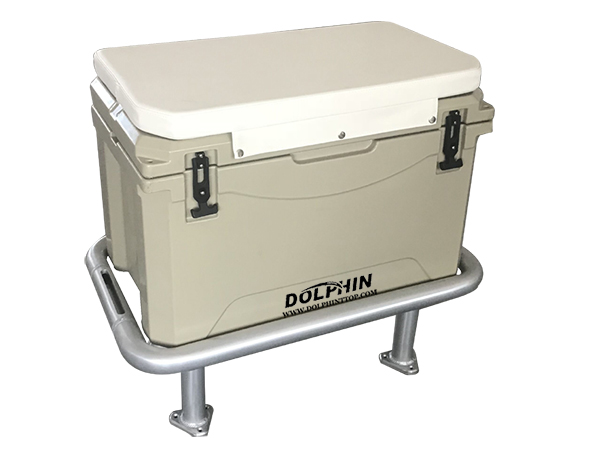 Step3: Assemble the back rest with 4x M10X30 screws.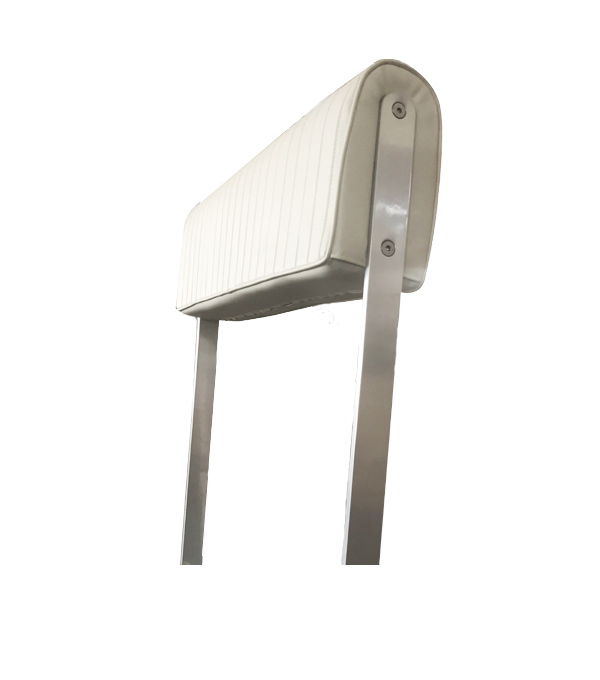 Step4: Then attach the back rest to boat. Note the slot hole on the base frame allow you adjust the angle of the backrest. Test which position is the best for you and mark position of the 2x mounts, make sure the left and right are symmetrical. Once you confirm the position, fix the 2 mounts with supplied self-tapping screws.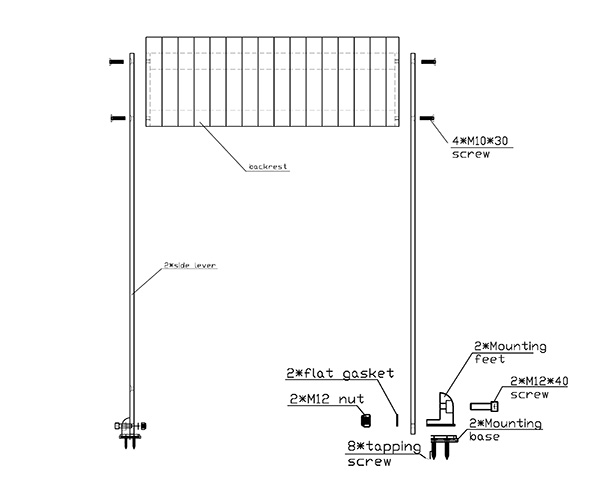 CARE AND MAINTENANCE
Be sure to check and tighten all fasteners and connections prior to every use Be cautious when towing or driving under obstacles, low hanging structures or trees Leave dolphin t top in the erect position when towing behind a vehicle Use soap and water to clean your tower. Avoid abrasive material that might scratch or damage the tower protective finish. Always rinse and wipe down tower after contact with salt (brackish) water.
WARRANTY
Dolphin T Tops warrants the product (not including other 3rd party accessories) against manufactures defects. To claim you must contact Dolphin T Tops or his Distributor. The product/part is to be sent to the Distributor for inspection where it will either be repaired or replaced. (unless otherwise agreed in writing) The customer is liable for costs associated in shipping the product/part to Dolphin T Tops.
Dolphin is not responsible for personal injury or damage to the boat caused by the use of the product or any transport charges or cost of installation or removal of the t top. Dolphin is not liability for direct or indirect or consequential damages resulting from delay or improper installation.
WARNING
The construction of your boat, design, thickness of flooring deck and walls and overall design may cause movement at the mounting points. If the construction of you boat causes movement at the mounting points or incorrect mounting location creates added pressure on joints increasing movement of the leaning post it voids warranty. If in doubt do not install the leaning post. Check all bolts and parts prior to use, especially after towing behind a vehicle, lowering and raising after storage.